Are you in the business of wholesale hair products and looking to diversify your offerings? Weft hair extensions are an essential addition to your inventory.
These versatile extensions can transform your customers' hair, offering them a wide range of styling options and ensuring satisfaction with their final look. In this article, we'll explore weft hair extensions and their value for your wholesale business.
What Are Weft Hair Extensions?
Weft hair extensions are a popular choice for individuals seeking to add volume and length to their natural hair. They consist of hair strands sewn onto a reinforced fabric strip, resulting in a seamless and durable product. These extensions come in various lengths, textures, and colors to match a wide range of client preferences.
Key Benefits of Weft Hair Extensions: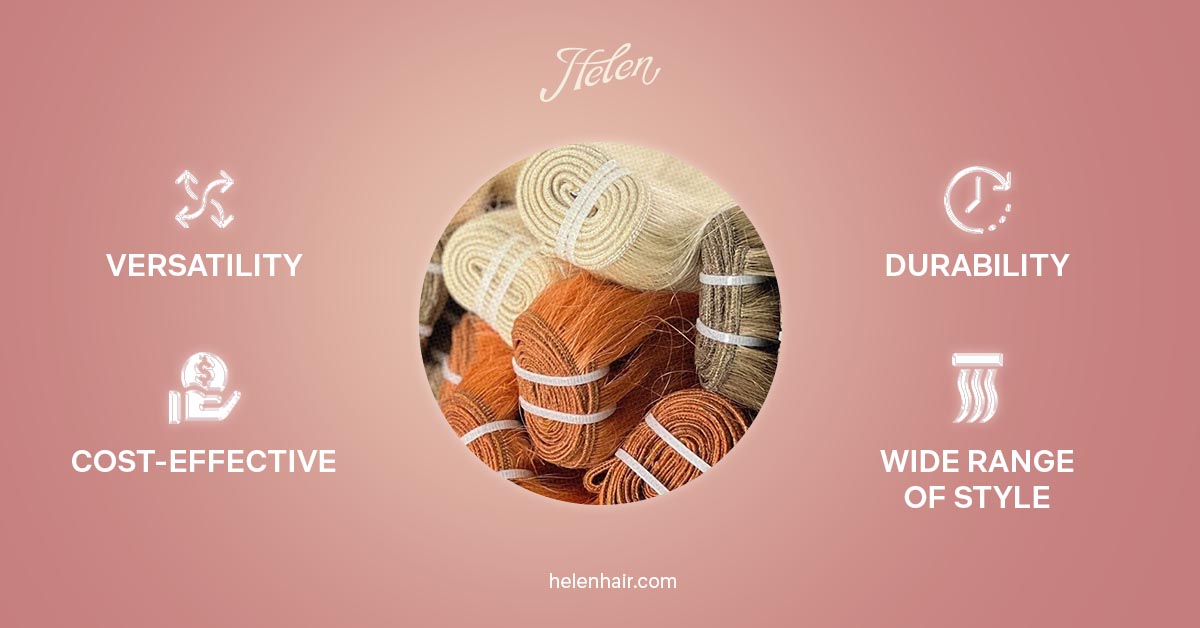 Versatility: Weft extensions can be customized to meet your client's unique hair needs. Whether they desire straight, wavy, or curly hair, weft extensions can be easily styled and blended with natural hair.
Durability: Weft extensions are built to last. The stitching method minimizes shedding, allowing your customers to enjoy their new look for an extended period.
Cost-Effective: Purchased in bulk, weft hair extensions offer an affordable solution for your business and clients. Their long-lasting nature means clients can enjoy a stunning hairstyle without frequent replacements.
Wide Range of Styles: Weft extensions come in various styles, including hand-tied and machine-made wefts, giving your customers the freedom to choose the product that suits them best.
How To Care For Weft Extensions?
Weft extensions require regular care to keep them looking their best. Here are some tips for caring for your weft extensions: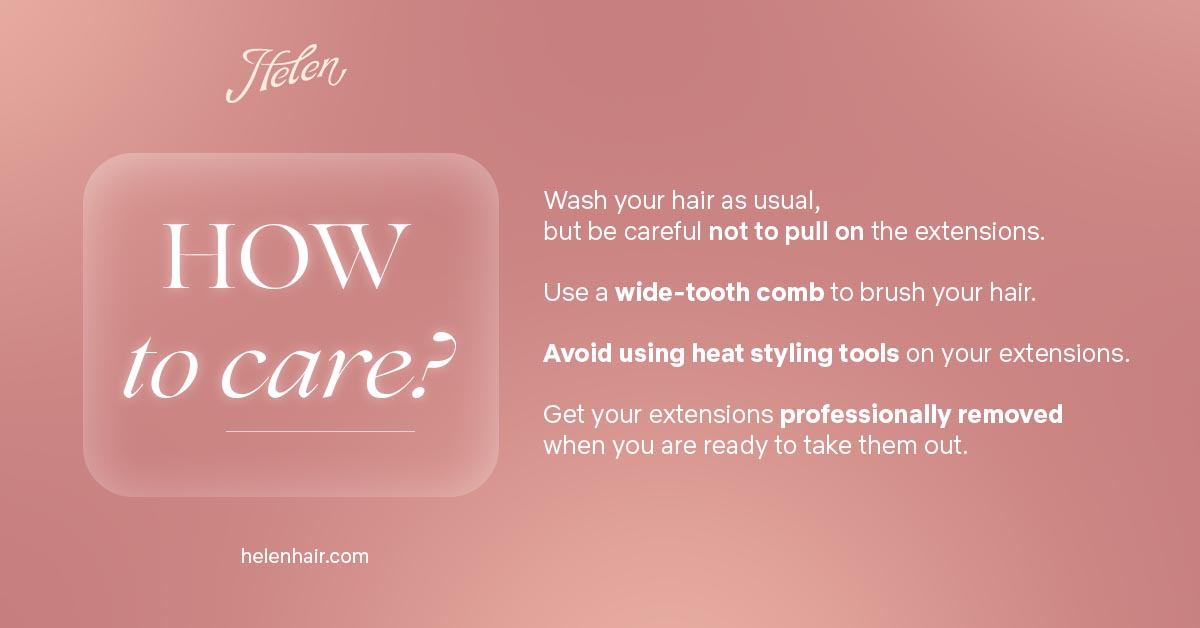 Wash your hair as usual, but be careful not to pull on the extensions. When washing your hair, use a gentle shampoo and conditioner. Avoid using hot water or heat-styling tools on your extensions.
Use a wide-tooth comb to brush your hair. When brushing your hair, use a wide-tooth comb to avoid damaging the extensions.
Avoid using heat styling tools on your extensions. Heat styling tools can damage your extensions, so it is best to avoid using them.
Get your extensions professionally removed when you are ready to take them out. Removing weft extensions at home can damage your natural hair, so it is best to have them removed by a professional.
Why Opt for Our Weft Hair Extensions?
If you're looking for a reliable supplier of weft hair extensions, Helen Hair is your ideal partner. We take pride in offering the highest quality, ethically sourced human hair weft extensions. Our products are known for their natural appearance, superior texture, and long-lasting performance.
Additionally, we provide competitive wholesale pricing and excellent customer support. We understand the demands of the beauty industry and are committed to helping your business thrive by providing superior weft hair extensions.
Conclusion
By incorporating weft hair extensions into your wholesale hair product inventory, you can offer your customers an exceptional styling solution. The versatility, durability, and affordability of weft extensions make them a sought-after product in the beauty industry. Choosing a reliable supplier like Helen Hair ensures that your business remains competitive and your clients remain satisfied. So, why wait? Expand your business with weft hair extensions today and watch your sales and customer satisfaction rise.
————————————
#hairextensions #hairdistributor #besthairextensions #hairsupplier #wholesalehair #helenhairwholesale #toolsforhairextensions #hairsalon #russianhair #russianhairextensions #australianhairextensions #australianhairsalon